Posted: October 12, 2009
Filed under: Net-Neutrality, Uncategorized
Leave a comment »
Sent to you via Google Reader
T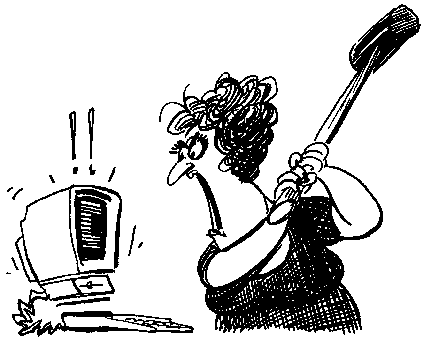 his
weekend, Comcast, after fixing one inexplicable problem with my
home's on-demand service over the phone, sent a service tech out
to look at the TiVo in my living room. He spent a lot of time on
the phone with someone who I'm pretty sure was a Comcast tech but
may have been a friend or family member, mumbled a lot, and
walked in and out of the house without explaining what he was
doing. Eventually, he left without fixing the problem, saying
only that Comcast would call to schedule a further appointment
with an "elite" tech by the end of day, and that I should be
prepared for the possibility that it might just be that my TiVo,
at just a year and a half old, is too old for their most recent
upgrade. Needless to say, Comcast has yet to call to schedule
that next appointment.
Why do I bring this up? Because Comcast is a key player in the
debate over net neutrality, and it's important for those of us
who're skeptical of mandated neutrality to be open about the
failures in the ISP market. The broadband market has advanced
with remarkable speed in the U.S. — just a decade ago, it was
rare to have broadband in homes; now it's common — but is not
some sort of high-speed utopia.
On the other hand, when neutrality advocates like Jeffrey Rosen
treat Comcast as some sort of monopolist,
they're wildly exaggerating the problem:
This problem is especially acute in the United States because
of our lack of competition among broadband companies in most
markets. In many towns, Comcast (or its regional equivalent) is
the only plausible supplier of broadband.
It's probably true that there are a handful of rural localities
in the U.S. where Comcast is effectively the only option. But FCC
data shows that 98 percent of zip codes have at
least two broadband providers and 88 percent of zip codes have
four or more broadband providers. Competition isn't perfect, but
it's a lot stronger than people think.
Rosen is worried that Comcast, as a monopolist, might start, say,
charging for access to Facebook, or blocking Verizon's websites.
But even if you agree that Comcast is a monopolist, why try to
fix the problem through regulation when it might be resolved
through competition?
Daniel J. SmithSent Via Mobile Phone
---